Unlock Your Revenue Potential with the 2023 Most Reputable Billing Leader! Trusted by 80+ Clients Across All States. Boost revenue, streamline operations, and deliver exceptional care with our comprehensive services. Reclaim missed payments, get license and enrollment with best insurances, optimize front desk and patient help desk support, and ensure accurate medical coding. Transform your practice's success now!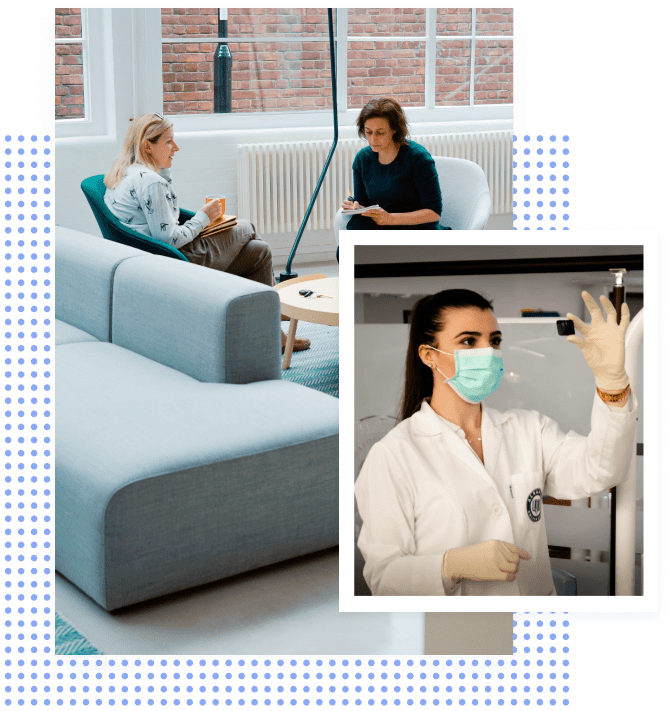 Are you tired of grappling with payment issues and insurance complexities that hinder your practice's growth? At Ace Med Assist, we understand the pain points faced by medical practices when it comes to handling payments with insurances. That's why we offer a comprehensive suite of services designed to address these challenges and unlock your revenue potential.
At Ace Med Assist, we understand the challenges that come with managing medical billing and coding processes, and our team of dedicated experts is here to help you every step of the way. Our cutting-edge technology and software solutions will help you streamline your billing operations, maximize profitability, increase collection rates, and minimize denied claims.
Drive Financial Excellence: Discover the Difference Our Services Can Make
Supercharge your practice with Ace Med Assist! Our comprehensive medical billing solutions will revolutionize your operations, optimizing revenue cycles and ensuring financial prosperity. Say goodbye to billing and coding headaches as we streamline processes and provide tailored services. Discover the difference we can make for you today!
Want An Expert To Talk To?
To get in touch with one of our experts, simply fill out the contact form on our website, and a member of our team will be in touch with you shortly. Alternatively, you can call us directly or send us an email. We look forward to helping you navigate the world of medical billing and auditing with confidence and ease.
Schedule Your Free Consultation!
Get a 30 days free trial and consultation to enhance your financial success!

Recover lost revenue swiftly! Our proven 7-step process, led by an experienced team, guarantees non-payment recovery solutions that will boost your practice's financial health.

Maximize revenue and ensure coding compliance with our expert medical coding services. Benefit from our CPT and HCPCS coding proficiency, ICD-10 diagnosis coding, modifiers appending, NCCI edits verification, and meticulous chart reviews.

Unlock hidden revenue opportunities! Our expert team conducts practice revenue audits, revealing untapped potential and presenting a comprehensive plan to skyrocket your revenue.

Effortlessly manage prior authorizations and eligibility verification with our round-the-clock services. Deliver services efficiently while minimizing disruptions to your practice's workflow.

Supercharge your practice revenue with our unrivaled medical billing 9 Step Process. Maximize revenue, optimize cash flow, and enjoy a smoother financial journey for your practice.

Unlock your practice's potential with our top-notch medical credentialing services. Benefit from our proven track record in securing 150+ lucrative insurance contracts swiftly, thanks to our unparalleled industry connections.

Deliver exceptional patient care with our dedicated help desk support. From reviewing patient statements to making outgoing calls for insurance updates, we ensure a seamless experience for your patients.

Elevate your front desk operations with our unparalleled support. Let us handle appointment scheduling, rescheduling, and cancellations, ensuring a smooth and efficient experience for both you and your patients.
Learn More about Improving Billing and Collection at Your Medical Practice
If you're looking to improve billing and collection at your medical practice, here are six features that can help:

Automated Payment Reminders
An automated system that reminds patients of upcoming payments can help reduce the number of overdue accounts.

Online Payment Portal
An online payment portal allows patients to pay their bills conveniently from their computer or mobile device.

Real-Time Claim Tracking
A real-time claim tracking system allows you to monitor the status of each claim, ensuring that they are processed correctly and efficiently.

Automated Insurance Verification
Neolytix offers HIPAA-compliant medical billing services with professional expertise and friendly, convenient service.

Customizable Payment Plans
An automated insurance verification system can verify insurance coverage and eligibility in real-time.

Comprehensive Reporting
A comprehensive reporting system can provide insights into your billing and collection performance, allowing you to identify trends and areas for improvement.
Request FREE Consultation!
Call us right now to find out how we can help you increase your practice's income.
Discover the Text Reviews That Showcase Our Client Satisfaction!
Hear How Our Clients Describe Their Amazing Experience!
Expert Perspectives and Actionable Insights for Financial Success!"
Key Features: Non-payment refers to the failure of a customer
We are expert with the softwares you use to run your practice