Medical Credentialing Services
What Are Medical Credentialing Services?
Medical credentialing is a critical process for healthcare providers to ensure that they are qualified to provide medical services and receive reimbursement from insurance companies. At Ace Med Assist, we offer top-notch medical credentialing services to help healthcare providers navigate the complex process of credentialing with ease.
Our medical credentialing services in USA are designed to provide healthcare providers with a hassle-free and comprehensive solution to manage their credentialing needs. Our team of experts has years of experience and expertise in the healthcare industry, ensuring that our clients receive the highest quality services.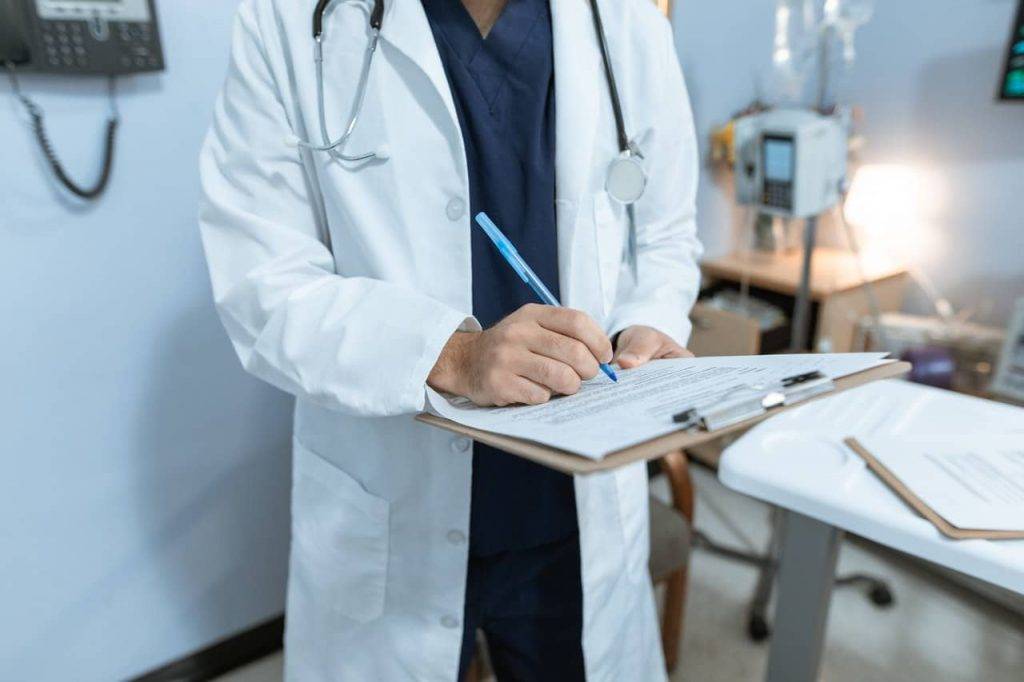 We help providers enroll with insurance companies and other healthcare networks to expand their reach and increase their patient base.

We conduct thorough background checks and verify the education, training, and credentials of healthcare providers.

We ensure that all credentialing applications are complete, accurate, and submitted promptly.

We help healthcare providers navigate the complicated process of payer enrollment and contracting, ensuring that they are properly reimbursed for their services.

We provide ongoing support to healthcare providers to ensure that their credentials are up-to-date and compliant with all regulatory requirements.

We offer real-time verification of patient eligibility for medical services, which helps healthcare providers reduce the risk of denied claims and lost revenue.
Want An Expert To Talk To?
To get in touch with one of our experts, simply fill out the contact form on our website, and a member of our team will be in touch with you shortly. Alternatively, you can call us directly or send us an email. We look forward to helping you navigate the world of medical billing and auditing with confidence and ease.
Schedule Your Free Consultation!
We Offer Free Consultation To Assist You With Your Credentialing Problems!
Extensive Features Of Credentialing Services
Our medical credentialing services come with a range of features that are designed to help healthcare providers navigate the complex process of credentialing with ease. Some of our key features include:
Experience Pure Satisfaction: 100% Customer Happiness with Rave 5-Star Providers' Reviews
At Ace Med Assist, We believe in delivering 100% customer happiness through our exceptional network of 5-star providers. With our revolutionary platform, you can experience pure satisfaction by accessing genuine reviews from highly-rated service providers.
Ace Med Assist stands apart from the competition because to our 10 years of vast experience and knowledge. We work to speed up the credentialing process, frequently attaining enrollments in as little as 10 days, with an uncompromising dedication to providing outcomes.
We have expertise in 30 Specialities and can support over 100 Specialities.We differentiate ourselves from other medical credentialing service providers by offering a personalized and collaborative approach. We work closely with our clients to understand their specific needs and provide customized solutions to help them achieve their credentialing goals.
Our team of experts has extensive experience in the healthcare industry and stays up-to-date with the latest regulations and standards to ensure compliance and accuracy. Additionally, we offer ongoing support throughout the entire credentialing process, providing peace of mind to our clients and allowing them to focus on providing quality patient care.
for Additional Information
Get In Touch
Request FREE Consultation!
Call us right now to find out how we can help you increase your practice's income.